Beauty Treatments Kapiti
"Personal Beauty with Grace and Style"
Text or call for your appointment or HCG order  021 032 8040
| | |
| --- | --- |
| | |
| Full Set Acrylic/Gel Nails | from $69 |
| Backfill | from $40 |
| Shellac/Gelish Manicure | from $35 |
| Shellac/Gelish Pedicure | from $35 |
| Brow Shape | $20 |
| Lash Tint | $15 |
| Lash Extension | from $70 |
| Lash Infills | from $40 |
| Brow Shape & Tint | $25 |
| Chin or Lip Wax | $15 |
| Brazilian Wax |  from $45 |
| Brazilian Party for 5 |  $199 |
| Bikini Line | $20 |
| Waxing combo deals – just ask for yours | |
| Spray Tan Full Body | $35 |
| Spray Tan Half Body | $20 |
| | |
| HCG Natural & Quick Weight Loss | $135 |
Professional grade homeopathic HCG drops
HCG PLAN
In order to utilize the HCG Plan as a weight loss aid, it is important to maintain the proper diet as to maximize the weight loss process. HCG Plan are especially helpful when it comes to maintaining your diet.
HCG recipes are carefully constructed and moderated so that they provide the necessary intake of foods in order to consume the appropriate number of calories each meal . HCG diet meals plans, adjust your metabolism and help shed those kilos.
HCG Detox Meal Plans
The HCG detox foods are base on a plan that involves 3 important stages in order to realize weight loss:
The first phase of the plan , in conjunction with your HCG Plan , involves eating meals with food that is high in fat and calories , all the foods you love …… 🙂 . This HCG detox menu will put your body in to a position to maximize the changes in metabolism that the plan will be putting your body through. This phase only last for 2 days.
Depend on the HCG Plan you select , the second stage goes from day 3 to 21, or from day 3 to day 42 . During this time the meals are carefully moderated. The HCG Plan offers support and charting information, also the essential ingredients necessary to maintain strict adherence to appropriate HCG detox plan.
The third and final phase of the HCG detox plan is all about the maintenance. This is where the HCG is no longer taken , but food is still carefully moderated. The body adjusts to how it will handle fat as the metabolism stabilizes. During this time you can adjust the food plan recipes to provide for a higher calorie intake. It can be hard to adjust to the changes in the HCG detox foods, but maintenance is necessary to ensure that lost weight doesn't come back.


The HCG detox plan with ensure you are proud of your new body shape
Follow this plan carefully , follow the meal instructions outline
Email us now with your order today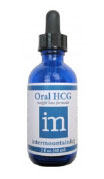 you@cherishbeauty.co.nz
| | |
| --- | --- |
| HCG Natural & Quick Weight Loss | $135 |
| CHROME-MATE Supplement for Energy | $ 39 |
| ACIABERRY Appetite Suppressant | $ 49 |
| RASPBERRY KETONE Burns Fat more effectively | $ 49 |
| Herbal Slimming Tea | $ 37 |
| GARCINIA CAMBOGIA Extract | $ 39 |
Chromemate – 30 DAY SUPPLY – $39

This product has the supplements that your body needs while on the HCG Diet! It will supply you the energy, the fat burning support, and the appetite suppression support that you need.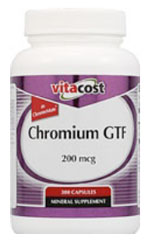 Those who have taken ChromeMate while also on the HCG diet have lost up to 30% more weight than when dieting without it.
It is the one product that contains all the support you need while on the HCG diet.
The ingredients provide a blast of energy support, starting with a Vitamin B complex built specifically for dieters.
Also, to further provide needed energy, and increase endurance, we have included Guarana. Guarana is known as "a natural caffeine", without all the negative side effects of actual caffeine.
We have also included the patented ingredient of ChromeMate™. ChromeMate™ is an oxygen-based Niacin-Bound Chromium complex.
Acai Berry – 30 Day Supply – $49

Acai Berry Detox and Appetite Suppressant is one of the most powerful antioxidant products available. The product is formulated specifically for use before, during, and after the HCG diet.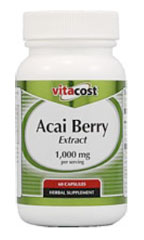 Unlike other detox supplements that have oils and sugars in their product, limiting weight loss success, all of our ingredients contain no oils or sugars. Completely safe and effective for anyone looking to lose even more weight while dieting, especially HCG dieters!
You can perform the Acai Berry Detox Cleanse with or without the HCG Diet. Start taking it anytime before, during, or after the HCG Diet. While exercise is always good for your health, it can be known to generate free radicals in your body, which are compounds that cause harmful oxidative stress. Acai Berry has powerful antioxidants that can help your body eliminate these free radicals.
Acai Berry is one of the most nutritious and powerful foods.
Raspberry Ketone – 30 Day Supply – $49

Product Description 30 DAY SUPPLY (2 capsules per day, 60 capsules per bottle)
Raspberry ketone is an aroma compound contained in red raspberries. This compound regulates adiponectin, which is a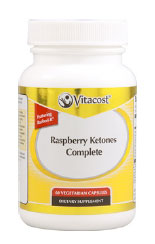 protein hormone that is used by the body to regulate the metabolism. Raspberry ketone causes fat within cells to break up more effectively, which helps the body burn fat faster. To get the same weight loss benefit from the actual fruit, you would need to eat about 90 lbs of red raspberries.
Razberi-K is the ketone found specifically in red raspberries. Our formula provides the optimal daily dosage for your body to digest to achieve the maximum amount of weight loss that your body needs. Each capsule also contains EGCG, which will helps in providing a natural boost of energy that you will need and want every day.
Each capsule contains the optimal daily dosage.
• 125mg Razberi-K™
• 50mg EGCG at 50% potency
(from decaffeinated green tea extract)
Email us now with your order , free shipping with in New Zealand